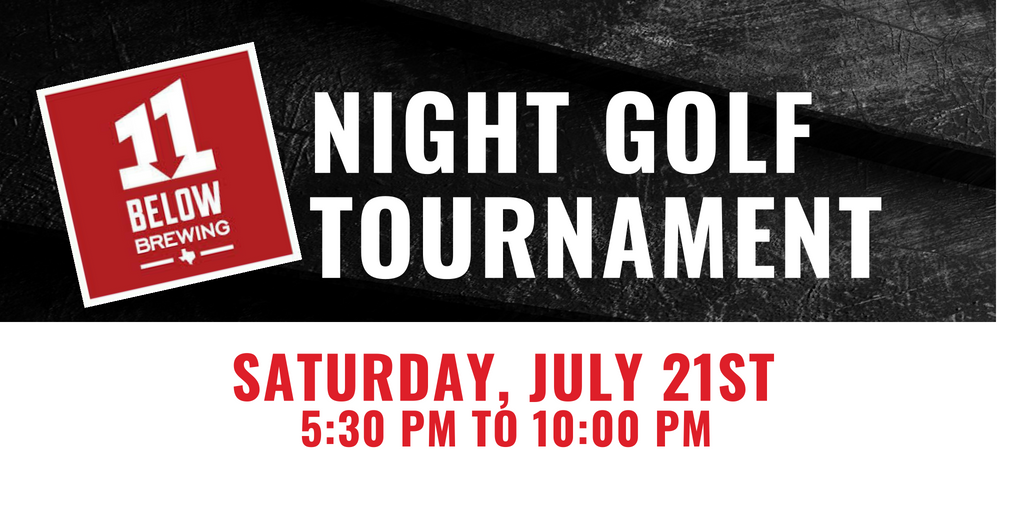 Get your clubs and grab you partner and join us Saturday, July 21 for our INDOOR Golf Tournament. Enjoy night golf, cold beer and CASH prizes.
The tournament is an 18 hole 2 person team best score format. $40 player or $80 team fee includes one free pitcher of 11 Below beer and two 11 below pint glasses per team to take home. Cash prizes for winning teams, beer and golf swag and a fun way to spend a Saturday night. Limited spots available so sign-up today!
Spots available for teams and individual players!