GOLF LESSONS
Whether you are new to the game of golf and want to learn how to play or you are an advanced player looking to improve your overall game or work on a particular skill, we can help. We offer lessons for all skill levels and ages in a relaxed, comfortable environment.
Lessons are offered during the day, evening and weekends making it convenient for all schedules. Using golf simulators for instruction allows for faster practice time, immediate feedback and the ability to see your swing, technique and even the course differently through the use of 3D graphics and advanced analytics. Schedule a lesson today!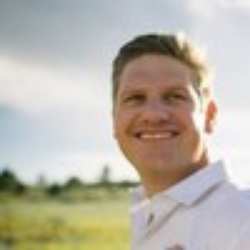 TROY SIDABRAS
Teaching Professional
RATES:
Adult (45 mins)
$125
Junior (45 mins)
$100
Troy Sidabras has been a teaching professional since 2012, but has been actively engaged in the game since he was 9 years old. By the time Troy graduated High school he was ranked nationally from his training at the David Leadbetter Golf Academy which earned him a 4-year Division 1 scholarship. After graduating, Troy moved to Florida to play golf professionally. In addition to his on-course experience, Troy was a Teaching Professional at Golf TEC where he was featured on the Golf Channels "The Fix" and also has taught at Common Ground Golf Course in Colorado, home of the Colorado Golf Association. Troy recently re-located from Colorado to Houston and is very excited to be teaching at Swing Zone Golf and to help everyone reach their best golfing potential!
Troy believes the less manipulation you have throughout your swing the better chance you have of a consistent impact position. Troy has an outgoing personality which keeps his teaching fun and relaxed. If you are struggling with hitting greens and making solid contact, please reach out today to help improve your game!
CONTACT US FOR MORE INFO!