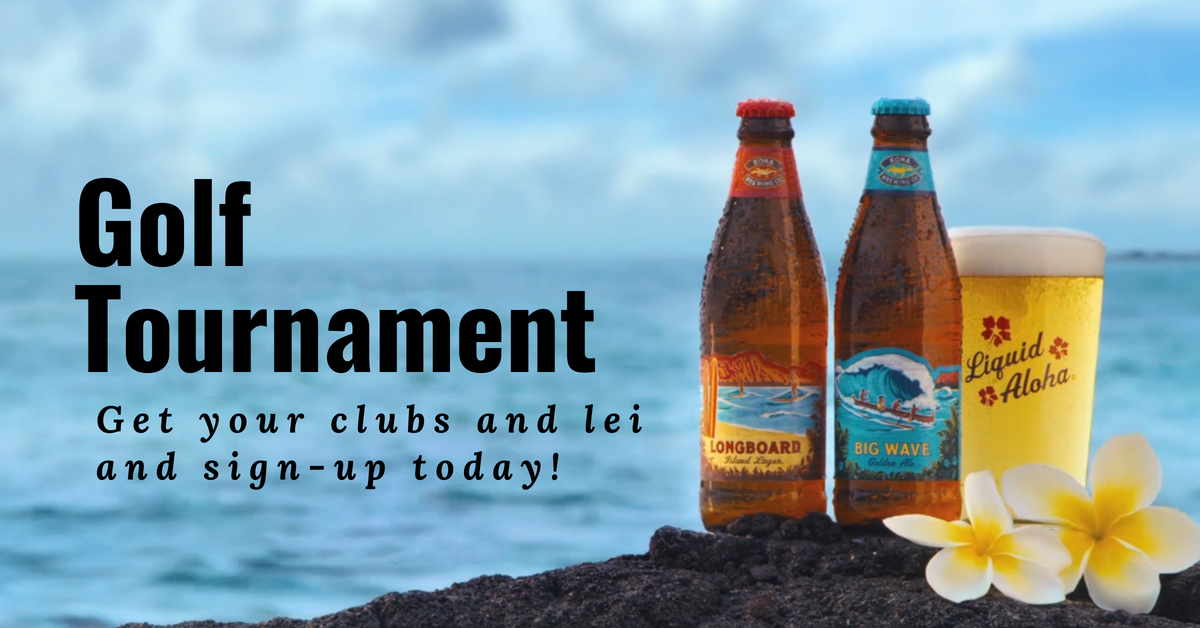 Join us Saturday, September 8th for our next golf tournament at Swing Zone Golf. Two person teams will compete on an 18 hole course in a total score format. $40 player or $80 team fee includes one free pitcher of Kona beer and two Kona pint glasses per team to take home. Prizes for winning teams, beer specials all day and golf swag for all players!
Saturday, September 8th
1:30 pm to 5:30 pm
(Warm-up at 1 pm)
18 hole tournament
2 person teams
Total score
$40 per player or $80 per team
Includes one pitcher of beer and two pint glasses per team.
LIMITED SPOTS AVAILABLE
SIGN-UP TODAY!
Sponsored by Kona Brewing Co