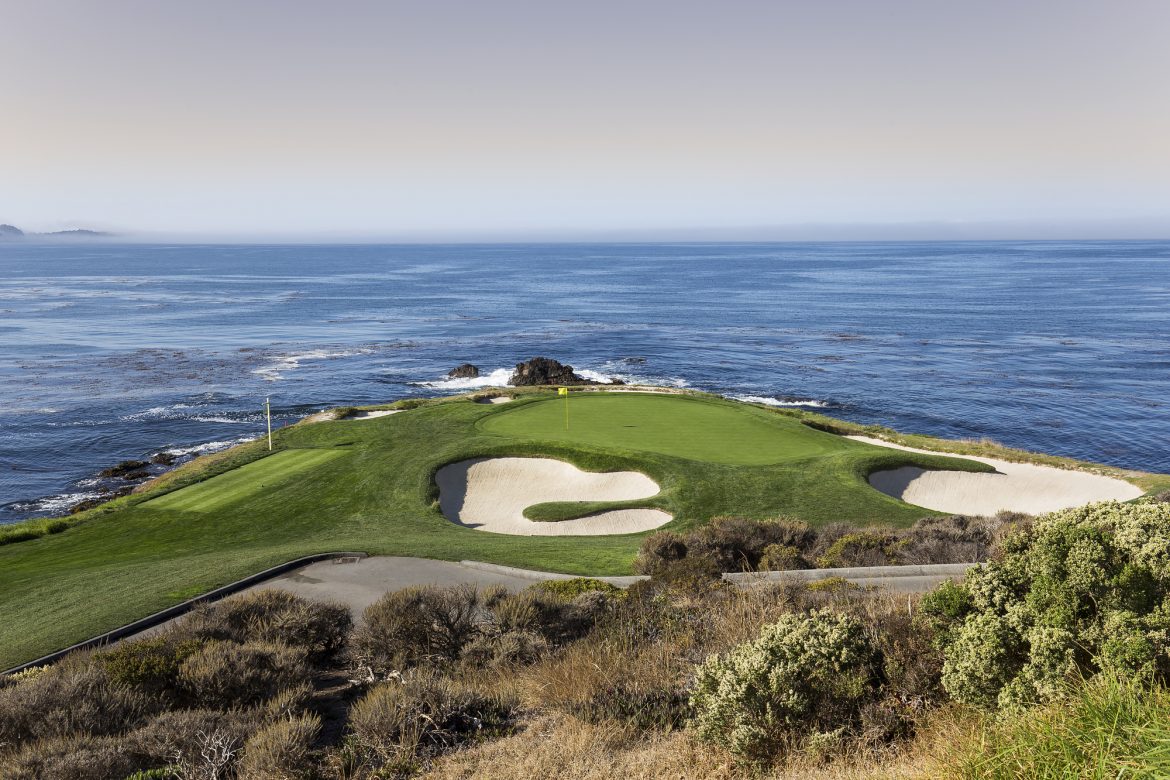 Golf, itself, is one of the most challenging sports throughout the world. At times, adverse conditions can make it difficult, if not impossible, to play a full round of golf. Indoor golfing offers the perfect solution to any golfer who wants to practice a challenging course in any condition, including weather, lies, surfaces, and courses.
Swing Zone Golf takes the intimidation and distractions out of the game and gives you the resources you need to be a better player and play a better game of golf.  Equipped with the most accurate indoor golf simulator, GOLFZON, Swing Zone Golf offers some of the most authentic and realistic golfing experiences using some of the most challenging and most well-known courses throughout America, Europe, and Asia.
Swing Zone Golf provides nearly 200 realistic golf courses ranging in a wide variety of difficulty. What are you waiting for? Take a look at some of the most challenging courses Swing Zone Golf offers its customers. Course Difficulty reflects how challenging the course is, while the Green Difficulty shows the hazards of slope variations, putting green, and surfaces.
AMERICA
Pebble Beach-Spanish Bay
4.5 Course difficulty | 3.5 Green difficulty
18Hole Par 72 6,816yd
Pebble Beach is one of the most iconic golf courses in America.  The beautiful sand dunes, enduring ocean breezes, rolling fairways, and cliffside coastal views provide the backdrop for one of the most difficult courses available.
PGA National GC-The Champions
3.5 Course difficulty | 2.5 Green difficulty
18Hole Par 72 7,042yd
One of Florida's most challenging challenges, The PGA National Golf Course provides 5 memorable courses that appeal to golfers of all levels.  It features the infamous, and toughest, 3-hole stretch "Bear Trap", designed by Jack Nicklaus. The spacious greens and stunning landscape make this course memorable for all avid golfers.
EUROPE
St Andrews Links-Old Course
3.5 Course difficulty | 4.5 Green difficulty
18Hole Par 72 6,943yd
Known as the "Cathedral of Golf", St Andrews Links is known as the oldest golf course in the world, dating back to the early 15th century. This public course features 112 bunkers, the well-known 700-year-old Swilcan Bridge, and The Road Hole, considered the hardest hole in golf.
ASIA
Mission Hills Dongguan-Norman
4.5 Course difficulty | 5.0 Green difficulty
18Hole Par 72 7,096yd
One of the most difficult golf courses in China, Mission Hills was designed by Australian Greg Norman. Mountainous hillsides, thick forest, tall blades of grass, and blooming valleys top off the narrow fairways found throughout the course.
Jade Palace Golf Club – South Korea
4.5 Course difficulty | 3.5 Green difficulty
18Hole Par 72 6,912yd
Also designed by Greg Norman, the Jade Palace Golf Club is one of the most unique golf courses in Asia. Capitalizing on its landscape and geographical attributes, such as rugged terrain, picturesque scenery, and lavish waterfall, each hole showcases its own unique features.
FINAL THOUGHTS
No matter your level of play, your interests, or your preferences, Swing Zone Golf has the right course for you. We are the ideal place for avid golfers or amateurs to play golf and enjoy themselves.  Practice your best indoors, so you can play your best outdoors!