GOLFZON SIMULATORS
Swing Zone is proud to feature GOLFZON VISION simulators. GOLFZON is the official golf simulator of the LPGA and is recognized as the industry leader, providing users with the most advanced simulator technology on the market today.
The simulators allow you to enjoy the full gaming experience from first swing to last putt at some of the worlds most famous courses.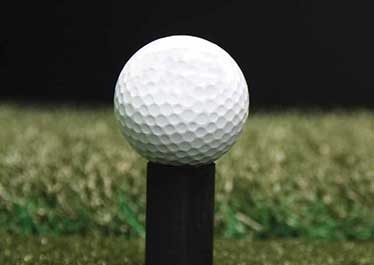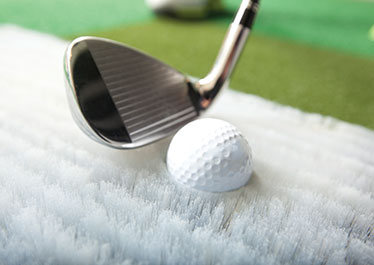 3 hitting surfaces (fairway, rough, and sand)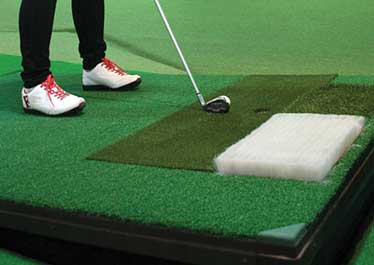 A moving floor called a Swing Plate (creates down-hill, up-hill, and side-hill lies)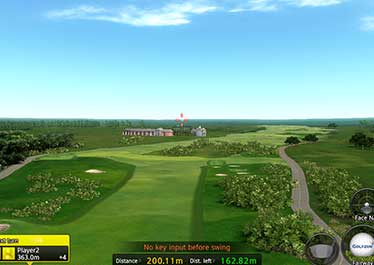 High performance 3D graphics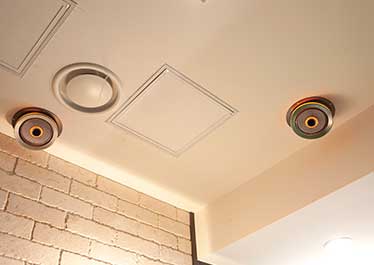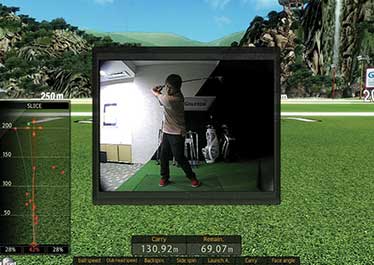 Sophisticated swing analysis.
Golf simulators like you've never seen before!
GOLFZON VISION was co-developed with tour professionals and golf instructors, providing the most realistic golf experience.
 GOLFZON's 3D graphics technology vividly captures life-like details of famous golf courses.
 Sensors accurately measure club and ball movement to visually project the most natural ball trajectory.
Features include:
Custom settings for play conditions: wind, weather, tee height, and location

Total of 7 play modes available including Stroke, Match, and Foursome

Club recommendation and selection

Topography Information for distance, elevation changes, green, etc.

Various training modes

The most accurate high speed camera sensors in the world measure exact distance and ball flight

Swing platform has an 8-way directional tilt to create side-hill, up-hill, and down-hill lies

Swing Platform provides fairway, rough, and bunker hitting surfaces surfaces

Swing Platform accomodates both right and left-handed golfers
Play at world-class golf courses!
In order to recreate each hole, high-end aerial drones, specially outfitted with laser technology are used to capture detailed images of the terrain. The course catalog includes over 160 real life courses with many famous courses such as St. Andrews and Pebble Beach Golf Links, and the list is growing. Whether you want to shoot a round or compete with other golfers, the simulator is able to adapt and offer the versatility to account for local tastes and trends of the golfers.
CLICK HERE FOR COMPLETE COURSE LIST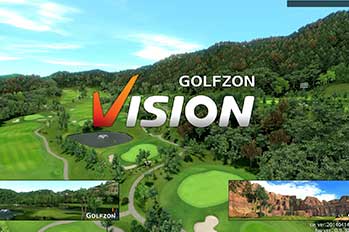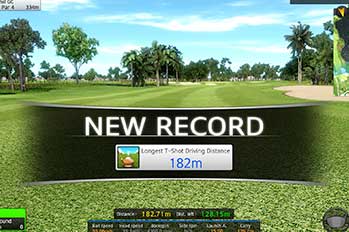 Compete worldwide
GOLFZON's unique online service connects all the worldwide GOLFZON users together so anyone can participate in competition events wherever they are. There are over 25,000 GOLFZON systems world-wide and over 130,000 players use GOLFZON simulators each day. Whether you are a beginner or a low-handicapper, you can compete with other GOLFZON players throughout the world to bring additional fun and challenges to your game!
Take the game with you!
When you golf at Swing Zone, you can have

digital video of your swing streamed to a smart-phone app for your review and analysis.  Your swing statistics such as club head speed, ball speed, etc. can also be streamed to the app. 

Based on personal round records, you can review your scorecard and your shot data analysis. Also, you can communicate with friends by sharing round data or by SNS sharing function. Compare your round record with your friends by various measures such as average score, flying distance, fairway hitting rate and so on. Just another cool feature our golf simulators provide to help bring your game to the next level. 
Download the free app to your mobile HERE.