IT'S GAME TIME!
Sign-up for our next indoor golf league and enjoy some friendly competition with other golfers. Our leagues are a great way to get in some week night golf time, spend time with friends and make new ones. Each week you'll play on a different course all over the world while competing for prizes. Our next league is starting soon. Don't miss out on the fun and join a league this season!
SEND ME INFO ABOUT UPCOMING LEAGUES!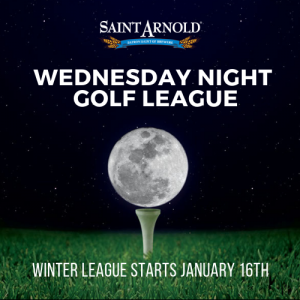 LEAGUE DETAILS
DAY & TIMES:
Wednesdays 7:30 pm to 9:30 pm
(7 pm warm-up)
DATES:
January 16 – February 20 / 6 Weeks
COST:
$20 weekly player fee or $40 weekly team fee.
League is a 9 hole stroke handicap play with 12 teams of two players

Each week teams two will play head to head against another team of two

Players will be assigned individual opponents (match) before the commencement of the round

Low to high handicaps on each team play respective teams' in 9 hole head to head stroke play.

9 hole handicaps are subtracted from gross score to determine match winners.

GHIN handicap numbers or average 18 hole handicap (golf course or simulator)
Top 4 teams make the finals after 6 weeks regular season.
All other teams can still play during the Playoffs and Finals and compete for weekly prizes.
Semi Final 1: 1v4
Semi Final 2: 2v3
Teams finishing 1 and 2 have the ability to choose the golf course for the semi finals.
Final 2 teams play 9 hole match for championship
Team with higher points during regular league play has the ability to choose golf course for final match.
For complete league rules, click HERE.
HOST YOUR OWN LEAGUE AT SWING ZONE GOLF?
We make it easy! We'll run and coordinate your league letting you just have fun and play.  Your players will enjoy playing on over 180 courses on the world's best and most accurate simulators.  Our software keeps track of scores and rankings that can be viewed anytime on our app. Plus, your players will enjoy our drinks, food and the comfort and flexibility of golfing indoors! Email us at info@swingzonegolf.com for details.