Sign-up for one of our weekly leagues for a little friendly competition and fun. Its the perfect way to hang out with your friends, meet new ones and compete for cash prizes!
The six week league is a 9 hole stroke handicap play with 12 teams of two players. Each team of two will play head to head against another team of two during the 6 week league. Players will be assigned individual opponents (match) before the commencement of the round. Low to high handicaps on each team play respective teams' in 9 hole head to head stroke play. 9 hole handicaps are subtracted from gross score to determine match winners. For complete league rules, click HERE.
Do you have what it takes to be the next Swing Zone Golf League Champion? Join in the fun and sign-up today!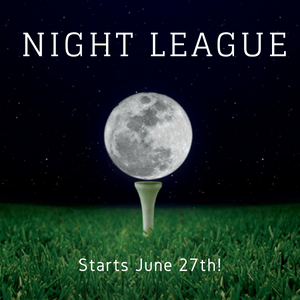 DATES:
July 18 – Aug 22 | 6 Weeks
DAY & TIMES:
Wednesdays 7:00 pm to 9:00 pm (6:30 pm warm-up)
COST:
$20 weekly player cost